SHOW YOUR ELECTRIFIED TOYOTA LOVE WITH REGULAR SERVICE
With more Electrified Vehicles on the road than ever, it's clear Electrification is the future of automobiles. Since we led the charge by introducing the Prius to Canada in 2001, Electrified Vehicles have become more efficient, more accessible and much less complicated. Much like every other vehicle, they still need to be maintained regularly. Our Electrified Service Experts recommend showing your Toyota Electrified Vehicle some love with a regular service appointment every 6 months or 8,000 km – the same maintenance interval as gas vehicles. If you find yourself wondering, "What maintenance does an EV need?", we're here to help. We'll take you through what you can expect at your regular service appointment, so you can see how simple Electrified Vehicle maintenance really is.
Toyota offers four different EV powertrains: Hybrid Electric (HEV), Plug-in Hybrid Electric (PHEV), Battery Electric (BEV) and Hydrogen Fuel Cell Electric (FCEV).

WHAT YOUR REGULAR SERVICE LOOKS LIKE
When you bring your Electrified Vehicle in to your local Toyota Dealer, the process isn't that different than with any other vehicle. You can sit back and relax while an Electrified Service Expert performs various inspections and services, some of which include:
Brake Inspection: A technician will remove your vehicle's wheels and visually inspect the brake components such as pads, calipers, rotors, brake lines and hoses. Because Electrified Vehicles have regenerative braking, your brake pads and rotors will tend to have a longer life than those of a gas vehicle.
How does regenerative braking work? It's a mechanism that captures the energy from braking and converts it into electrical power that charges the vehicle's high-voltage battery.
Cabin Air Filter Inspection: Just like in a gas vehicle, it's best practice to inspect the cabin air filters in your Electrified Vehicle regularly to ensure optimal air flow through your heating and air conditioning system. Plus, fresh filters will trap more dust, pollen and other unwanted particles than older filters.
Tire Inspection: Since all vehicles need to have their tires inspected regularly, Toyota Tire Experts will check and record your tire tread depth at each service appointment. This is especially important for your EV tires because their tire tread can wear away quicker than usual due the instant torque and the added weight from the Electric Battery.
Wiper Blade Inspection: No matter what vehicle you drive, the rubber on wiper blades wears away over time and can become uneven. A Toyota Electrified Service Expert will inspect your wiper blades to ensure they effectively clear your windshield, so you have optimal visibility in all weather conditions.
WHAT ELSE YOU CAN EXPECT:
On top of checking your brakes, cabin air filters, tires and wiper blades, Toyota Electrified Service Experts may also:
Inspect and adjust fluid and coolant levels, and check for leaks where applicable
Inspect all lights and horn for proper operation
Rotate tires if necessary, or complete a seasonal tire changeover
Record all inspection results, measurements and component conditions on an inspection form and repair order form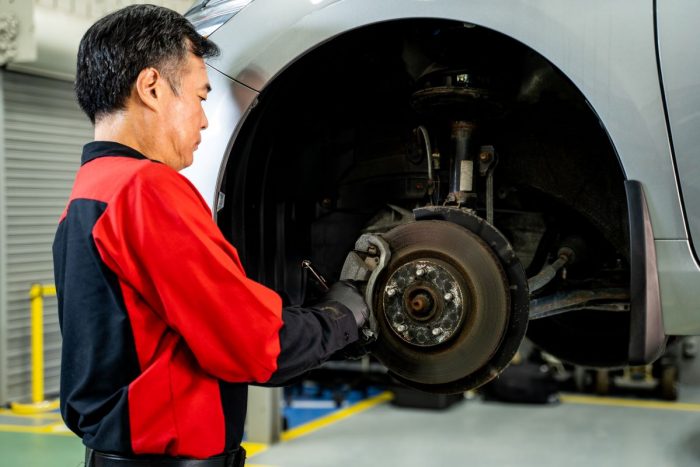 Plus, if your Electrified Vehicle is equipped with a Hybrid Battery Cooling Intake Filter, a Toyota Electrified Service Expert will visually inspect it and clean it if required, so your EV Battery is protected from unwanted debris and other contaminants.
Did you know?
Whether gas or Electrified, all Toyota vehicles have a 12V auxiliary battery under the hood that powers features like the lights and the radio, and even contributes to the start of the engine. Toyota Electrified Service Experts will perform a 12V Battery Health Check at your 24-month or 36,000 km service appointment to make sure it's running at its best.
Toyota Electrified Service Experts only make repairs and replacements with Toyota Genuine Parts that are designed specifically for your Toyota Electrified Vehicle, so you can experience peak performance on every drive.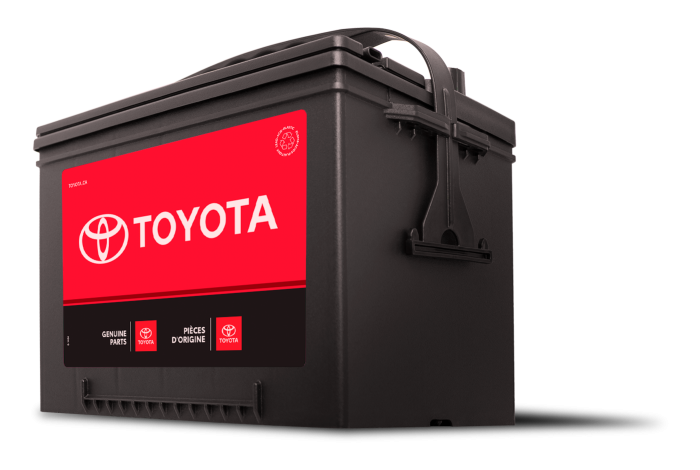 BRING YOUR ELECTRIFIED VEHICLE IN FOR SERVICE WITH CONFIDENCE
Now that you know what to expect at your regular Electrified Vehicle service appointment, you can book one with your local Toyota Dealer. Remember, following a regular maintenance schedule of every 6 months or 8,000 km can help ensure your Electrified Vehicle runs at its best for the years to come. As always, if you have any questions about Electrified Service, Toyota Experts are here for you.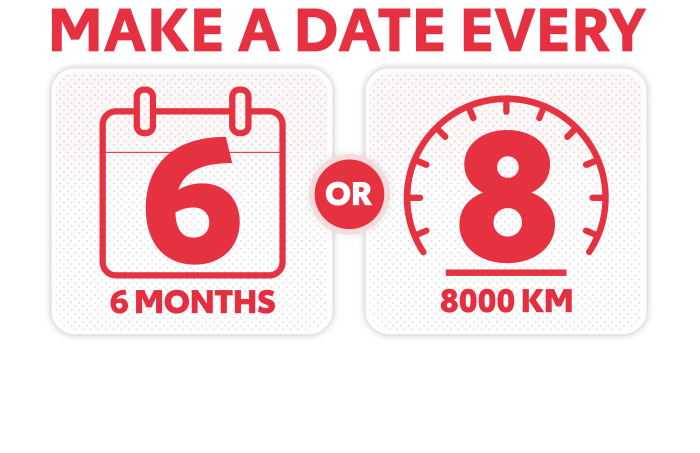 Looking to buy an Electrified Vehicle, but not sure which powertrain is right for you? Take our powertrain quiz to find out which one suits you best.
Stay connected with Toyota Canada by registering for email updates. You'll get personalized vehicle tips and information, exclusive offers and more delivered right to your inbox.